Save your Soul
Rated 5/5 Stars

Basically if you sell your soul to the devil this could save your soul.
Casting Instructions for 'Save your Soul'
You will need the following items for this spell:
1 white poster board

1 black candle

7 white candles

1 black marker (any color)

1 sage stick

1 lighter or match

1 Jesus Cross necklace
SPELL/PRAYER TO SAVE YOUR SOUL AFTER SELLING IT TO THE DEVIL



ITEMS NEEDED: 1 BLACK CANDLE, 7 WHITE CANDLES, BELIEF IN GOD ,WANT OF FORGIVENESS,1 WHITE POSTER BOARD, 1 MARKER, SAGE , LIGHTER OR MATCHES (WEAR A JESUS CROSS WHILE DOING THIS)



STEP 1: LIGHT THE SAGE
STEP 2 :SAGE THE AREA YOUR GOING TO BE DOING THE SPELL IN
STEP 3 : PUT OUT THE SAGE OR KEEP SAGING TILL IT BURNS ALL THE WAY OUT
STEP 4 : PLACE THE WHITE POSTER BOARD ON THE GROUND
STEP 5: DRAW A BIG JESUS CROSS ON THE CENTER OF THE POSTER BOARD
STEP 6: PLACE THE 7 WHITE CANDLES ON THE BOTTOM OF THE BOARD GOING UP ALONG THE TWO SIDE OF THE BOARD
STEP 7: PLACE THE BLACK CANDLE ON THE MIDDLE TOP PART OF THE BOARD
STEP 8: LIGHT THE BLACK CANDLE AND SAY JESUS AND GOD MY FATHER THIS CANDLE REPRESENTS THE EVIL THAT I HAVE ALLOWED TO COME INTO MY LIFE
STEP 9: LIGHT ALL THE 7 WHITE CANDLES AND SAY SPIRITUAL GUIDES GUIDE AND GOD PRETECT ME ON THIS JOURNEY
STEP10 : GOD I HAVE MADE ALOT OF MISTAKES I ALLOWED THE DARKNESS IN I SIGNED FATHER I BEG OF YOU PROTECT ME IN DEATH PLEASE LORD DO NOT ALLOW SATAN TO CLAME ME AS HIS PRIZE I AM NOT ONE TO TAKE JUST ONE WHO HAS MADE MANY MISTAKES AND JESUS PLEASE YOU WENT THROUGH A HORRIBLE TORTURE FOR THOSE WHO DIDENT UNDERSTAND YOU DUTY I WISH TO UNDERSTAND I WISH TO MEET YOU I WISH TO LEARN TO PRAY TO YOU WELL THIS IS A STAR LORD JESUS PLEASE PROTECT ME DEATH DO NOT ALLOW ANY EVIL THING TO TAKE OF ME FOR YOU DIED FOR ME AND I WAS NOT WORTHY BUT I WISH TO SHOW YOU ALL THE AMAZING THINGS I CAN BE SURE THERE WILL BE GREAT MISTAKES ALONG THE WAY BUT I BEG OF YOU I AM ONE WORTH SAVING SO SAVE ME FROM LIFE TILL THE MOMENT I DIE AND FOREVER AFTER FOR THIS IS MY WISH IN THE BLOOD OF JESUS I BEG OF YOU FATHER DO NOT ALLOW ANYTHING TO TAKE OF ME FOR THIS IS MY WISH AND MY PRAYER AMEN SO MOTE IT BE
FEATURED ITEM
Money Drawing
Ritual Kit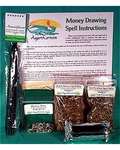 VIEW ALL RITUAL KITS
SpellsOfMagic has a huge online store, supplying you with any and all your occult and new age needs.
ABOUT THE AUTHOR
journey123
journey123 has been a member of the site for 6 years, since Apr 20, 2015
Comments
Comments are open to
members
.
Join today
and be part of the largest pagan / new age community online.
Ok. This would not work. And you don't just ''sell your soul'' Their a more to it.
In a way, you do sell your soul, to yourself. You take back your life, no longer bound by laws of religion. Not my words, just words from a book I loved.
I'm not Christian I'm Islam where I find Jesus necklace this spell is fake
It's fake. If you're looking for a Jesus necklace, I think you need a crucifix or rosary. Check any jewellery store anywhere for a cross. Otherwise, go to a Christian store [Christian book store for example] or talk to a priest about where to get one. [this is assuming you live in a country where Christianity is the predominant religion. I couldn't tell you if you're in a country where it's not apart from online shopping] If you wish to ''save your soul'' and you're Muslim, talk to your imam, he can probably perform some type of baptism or repentance for you. [Regarding spells, most witches don't believe in the devil let alone the concept of selling your soul, so a spell won't be of much help]
Why is this on a Wicca/Witchcraft/Magick site?
Because anyone can join the site, join Spell Casters Coven, and post any ''spell'' they want. Only the site admin can remove it, but he's busy with other site stuff, unless a spell uses hate speech or advocates self-harm, it stays up.
---
---
Is this content used without proper permission?
Please report any violations of copyright via our contact page.
---
*
All information on this page is provided by the coven or person named and the contents of this page is not mediated by the administrators of the website. Please use common sense when following any directions on this page. Do not ingest anything which does not seem safe. If you suspect the content of this page to be intentionally deceiving please
contact us
immediately.