10 Struggles Casting
This is the struggles some of you probably have with casting spells. Here are the problems and tips to fix it.
You will need the following items for this spell:

Nothing
Casting Instructions for '10 Struggles Casting'
FEATURED ITEM
Find Your Place
Ritual Kit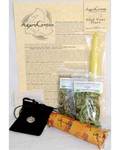 VIEW ALL RITUAL KITS
SpellsOfMagic has a huge online store, supplying you with any and all your occult and new age needs.
1.) Belief
This is like the biggest problem people have with it. People say that the spell don't work for them and get frusterated and the reason for that is they don't believe.
Belief is the biggest key in spell casting. Saying a spell don't work or is fake lowers the chance of the spell working and also lowers your belief which results in spells not working for you.
Don't ask people how to believe in spell or give tips on believing. Only depend on yourself not other people cause they might tell you things that will make you not believe in spells. Believe and the spell will achieve.

2.) Questioning
On almost all of the videos people keep asking "Does it work?" That is what makes spells fail for them. Do NOT ask that cause if you want spells to truly work for you then you wouldn't ask that.

3.) Asking for "Proof"
People ask this a lot on my channel. Like when I post a mermaid spell they ask "Show your tail and powers for proof that this spell works." or something like that.
Don't ask that cause like I said it is NOT believing. And also you can't post or record a video of your tail and powers anyway cause it will take them away and you know how people are. You don't need proof in order to believe in a spell cause if you ask for that then spells will fail and you not believing.

4.) Other People
This is another big problem people have with spell casting.
Mean people that think they know everythang telling that spells aren't real or they don't work just to let other people down. But let me tell ya, don't listen to them. They don't make spells, post videos of them, get a lot of support, and all that.
I am trying my best to not listen to them.
Anyways, don't listen to them just ignore and continue believing.
Believe what you believe in

5.) Confidence
I know spells has results that you may not know about cause of what will might happen but don't worry about it. Confidence is another key to spells. Being too scared cause some spells to not work for you.
Don't be scared cause spells is about confidence too.
Keep calm and keep casting.

6.) Instructions
Some instructions be too complicated But some spells are easy
Just read the instructions and spells over and over again till you get what it is saying. If you still don't get it, you can always ask me.
If some spells don't have instructions and just the spell just make your own instructions and do something that goes with the spell.
For example, if you see a mermaid spell that just has the spell and no instructions just put your hand in water just to be sure and safe.

7.) Side Effects
When people do spells, they don't know the side effects of it. On some of videos I don't put the side effects cause I be like in a "rush" to get the video.
To know the side effects, think of what the spell and the instructions will do if you cast it and it worked.
for example, if you don't know the side effects for a vampire spell just know that vampires have cravings for blood, can't go out in the sunlight, like the night, etc.
So that means that the side effects for a vampire spell is more energetic at night, feeling more hot in the sun, teethaches, etc.

8.) Magic Level
Magic has certain levels like beginner, intermediate, and advanced.
If you are starting out in magic, I recommend looking for spells that are easier to do like healing spells, wish spells, spell to stop a cold or something like that.
As you get used to that and getting what spells does you can do to higher level which is intermediate with spells like summoning spells, spell to control your dreams, energy spells ,etc
Once you get all of that move on to advanced spells, which are like spells to control the weather, shapeshifting, flying, etc.

9.) Patience
I know some of you that want to be something so bad that you can barely wait for it. Some spells don't work right away. Some spells take time. Don't expect a spell to work in like 1 minute or instantly. Patience is also a key to spell casting. If you don't wait then you will frustrated and lose your belief which results in spells failing. Try to wait and the spell will have a higher chance of working.

10.) Results
Some spells come out with good results some come out with bad. Certain spells have certain results when you cast them. Depending on what the spell is and what it does comes out with good results or bad results.
If it is a spell to like kill someone and stuff then the result might be bad on you.
Not only spells have certain results it has backfires too. Backfires comes mostly with bad spells.
Just in case some of you don't know, backfires are bad results of when you do something bad. Like for instance if you cast a spell to hurt someone then it might backfire of yourself getting hurt. That is why I don't do bad spells which are called black magic.
I would suggest you don't do black magic or bad spells cause it might not work out the way you want to.
Some spells might backfire on you if you do certain things. Like on vampire spells I see, if you cast one and try to reverse it, it might cause bad results on you.
Some spells are permanent and you can't reverse them. If you don't to be something for so long then I wouldn't suggest you do it.

ABOUT THE AUTHOR
dreamer4372
dreamer4372 has been a member of the site for 5 years, since Jul 10, 2016
Comments
Comments are open to
members
.
Join today
and be part of the largest pagan / new age community online.
Well I'm going to come across as ''negative'' but most of these points aren't valid. 1-4 could be the same point, and a number of these don't make a spell work. Confidence is a big one, and you shouldn't doubt yourself, but magick is a natural energy that brings natural change, and cannot contradict nature. If you can charge/ground energy, meditate for 15 minutes, and visualize/imagine your desired outcome, you can cast a spell. There aren't any real ''levels'' like you've only studied for a month so this spell is too powerful, if you are confident enough to try it you should be fine [also assuming you know the main 3 points of spell casting] after that, it's just study and practice. Finally, keep an open mind, you might visualize winning the lottery and getting rich, but a spell will take the easiest route, so you might get offered a promotion instead.
First of all, point three, asking for proof does not cause the effects of a spell to disappear out of nowhere. If you cast a real mermaid spell, than showing off your tail and powers will not make it disappear or turn it invisible. Magick Levels in a way, do exist (you can't usually expect to summon thunderstorms in your first day of practicing, but certain spells aren't easier than others. It depends on what kind of energies you're naturally attuned with. Such as weather energies including storms and the sun, divine energy, etc)
---
---
Is this content used without proper permission?
Please report any violations of copyright via our contact page.
---
*
All information on this page is provided by the coven or person named and the contents of this page is not mediated by the administrators of the website. Please use common sense when following any directions on this page. Do not ingest anything which does not seem safe. If you suspect the content of this page to be intentionally deceiving please
contact us
immediately.