Natural Magick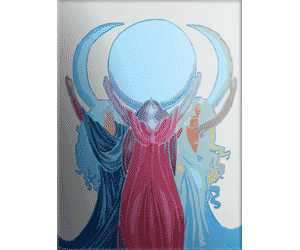 Topics discussed and explored within the coven may include the following:
Abilities & Development

Altered States of Consciousness

Animal Guides

Initial Ground Work

Connecting with Nature

Deities, Entities, & Spirits

Divination Methods

Kitchen Witchery

Sets of Elements

Stones, Gems, & Crystals

Hellenism, Heathenry, & Shaktism

Plus More
------------------------------------------------
Welcome to the Garden!
------------------------------------------------
" You will find something more in Woods than in books. Trees and stones will teach you that which you can never learn from masters. " - St. Bernard
Natural Magick a coven, a family. We focus on growing together and expanding our fields of knowledge and practice. We teach all the way from crystals and herbs to altered states of consciousness. Great part of this coven is focused towards Nature and what it has to offer. Here we do not judge, you will be welcomed with open arms regardless of who you decide to follow or what you study.

We simply ask you to keep your respect towards your fellow coven members, and to remain active so we can all grow with each other and learn from each other.
------------------------------------------------
Planting Your Presence
------------------------------------------------
Your profile image, biography, posting history, and submitted application help paint us a picture of who you are and how you will be as a potential coven-mate. We also feel that getting to know us is as important as us getting to know you, so we encourage you to talk with any of us; we all have a voice here.
We wish to promote a family type atmosphere. As such, the following will not be tolerated: homophobia, racism, or bigotry of any kind. No matter your faith or from where you hail, we want you to make this place your home.
------------------------------------------------
Application Survey
------------------------------------------------
If you are unable to properly fill out our application you will not be considered for membership. Please have a profile picture and written bio of some kind before applying. If you fail to send the application to the High Priestess , you will not be accepted.

Note that if you are caught lying on your application that is a reason to have you removed from the coven.
Please send the following to the High Priestess:
What would you like to be called?
What is your age?
What is natural magic and what does it mean to you?
Describe yourself as a person.
Tell us about some of your hobbies, passions, and interests.
If there are any, what are your academic and career goals?
What are all of your account names here on SoM?
Have you been in a coven before? What were they like?
What is it about our coven that you like?
How do you feel you'll interact with the coven? How often?
Do you use the chatter and forums?
What are some of your practices?
How long have you been developing your path and what is it?
What do you study? Tell us something about it.
What fields would you like to learn?
Any additional icing you would like to insert?
Please allow up to 3 days to have an answer.
_________________________
We are Sister Covens with:
The Legion of Light and Dark
Please treat them with respect. :)
Members
High Priestess
High Priest
Members
*
All information on this page is provided by the coven or person named and the contents of this page is not mediated by the administrators of the website. Please use common sense when following any directions on this page. Do not ingest anything which does not seem safe. If you suspect the content of this page to be intentionally deceiving please
contact us
immediately.