4dr John The Conqueror Oil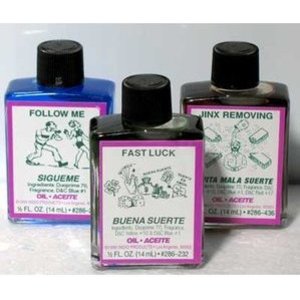 Specials & Coupons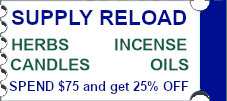 4dr John The Conqueror Oil
| | |
| --- | --- |
| | Free shipping within the USA! |
Retail Price:

$5.45 Sale: $

5.18

(Save 5%)
Item Out of Stock
You may add this item to your wish list, but it can not be ordered at this time.
WEIGHT:

0.12 lbs


MANUFACTURER:

Indio Products



SKU:

OJOHV
Description
Unlock your inner conqueror with the powerful John The Conqueror Oil. Encased in a 4 dram bottle, this potent anointing oil is specially formulated to help you overcome obstacles and emerge victorious in any situation. With its versatile properties, it serves as a catalyst for love, prosperity, finance, protection, and healing. Harness the strength of this oil and let it empower you to conquer challenges and manifest your desires.
Physical Appearance:
John The Conqueror Oil comes in a convenient 4 dram bottle, containing 1/2 oz of fragrance oil. The compact size allows for easy storage and application. The oil is carefully crafted using high-quality ingredients, ensuring its potency and effectiveness.
Instructions and Suggested Uses:
Anointing: Apply a small amount of John The Conqueror Oil to your body, objects, or talismans related to the area you wish to conquer. Visualize yourself overcoming obstacles, attracting success, and achieving your goals. Use it during rituals, spellwork, or personal affirmations to enhance your intentions.
Candle Magic: Use the oil to anoint candles associated with your desired outcomes. As you dress the candle with the oil, focus your intentions on conquering the specific obstacles or situations you wish to overcome. Light the candle and allow it to burn, visualizing your triumph.
Mojo Bags and Amulets: Add a few drops of the oil to mojo bags or amulets to infuse them with the energy of conquering and success. Carry them with you or keep them in a significant place to attract positive outcomes and triumph in various areas of your life.
Benefits:
Explore the transformative benefits of John The Conqueror Oil:
Overcoming Obstacles: This potent oil is designed to empower you to conquer obstacles and challenges that stand in your way. It serves as a symbol of strength, determination, and resilience, assisting you in triumphing over adversity.
Multifaceted Influence: John The Conqueror Oil possesses a versatile nature, making it suitable for various intentions. It can be used to attract love, prosperity, finance, protection, and healing. It offers support and amplifies your endeavors in these areas.
Manifestation of Desires: By anointing yourself or objects with this oil, you create a powerful connection with your intentions. It helps you align your energy with the manifestation of your desires, facilitating positive changes and successful outcomes.
External Use Only: It's important to note that John The Conqueror Oil is intended for external use only. Use it sparingly and with caution, avoiding contact with sensitive areas or broken skin.
Harness the energy of John The Conqueror Oil and embrace your inner conqueror. Let its transformative properties empower you to overcome obstacles, attract success, and manifest your desires in love, prosperity, finance, protection, and healing. Unleash your full potential and conquer any situation that comes your way.


Similar Items: