To Ride A Silver Broomstick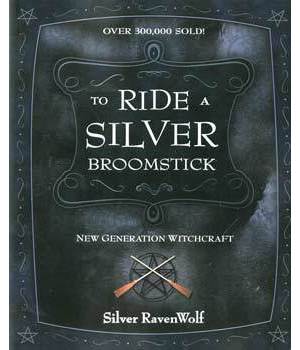 WEIGHT:

1.6 lbs


AUTHOR: Silver RavenWolf
DATE: 2005
PAGES: 343


ISBN: 9780875427911



SKU:

BTORID
Description
Learn the essentials of Witchcraft with Silver RavenWolf's To Ride a Silver Broomstick; a fascinating introduction to the Craft and an indispensable guide to Witch wisdom.

343 pages
Similar Items:
To Ride A Silver Broomstick Reviews:
Rated
2
out of 5 from
2
reviews.
---
Not terrible information other than a few incorrect dates and history. Ravenwolf loves to play the "witch hunt" card for sympathy when she can and feels the need to make herself superior over other religions. This author is terrible, but as another person said, some of the exercises in the book are good for beginners. If you buy this book, do so only for the exercises and even then read cautiously.
The exercises in this book are actually really good, though will not be of much use to any but the beginner. The actual information in this book is pretty poor, and downright offensive at places. She implies that other religions "snivel" before their gods, stats that non-Wiccans are so simple-minded they require a simpler tarot reading than Wiccans, insists that there is no such thing as a Satanic witch (because Wiccans apparently own the rights to the word "witch"), makes up a few terms, and suggests that anyone who asks you about magick is an idiot who can be really easily led off topic. Those beginner's assignments are the only saving grace of this book, but there's so much wrong with the "information" that I wouldn't want it anywhere near a beginner in the first place.